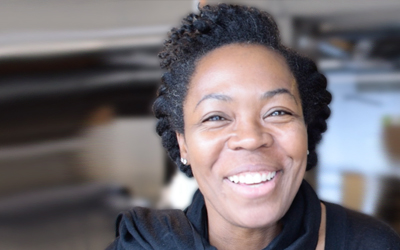 Who Will Lead in the Algorithmic Age?
Nakeema Stefflbauer (@FrauenLoop)
For most people, AI means robots taking human jobs or China's surveillance of its citizens. Despite the hype around it and its image of progress, the real workings of artificial intelligence are not widely understood. Companies are already implementing a web of algorithms to optimize manual business processes. Most of the time, the larger IT organization is not included on the journey. This talk is an overview of how IT leaders can center the development of human teams in a world that is increasingly optimized by algorithms.
Dr. Nakeema Stefflbauer is a tech digitalisation expert with over 20 years in digital transformation delivery in the United States and Europe. Her expertise in early-stage digital product ideation and development is paired with a focus on impact technologies that incorporate algorithmic equity and fairness. As founder and CEO of the FrauenLoop computer programming organization in Berlin, Dr. Stefflbauer advises and invests in startup founders building ethical, scalable tech solutions.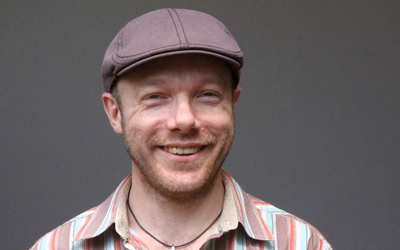 CUPID - For Joyful Coding
Daniel Terhorst-North (Dan North & Associates)
Some codebases are nicer to work with than others. This is true for applications, services, libraries, frameworks, even programming languages themselves. Is this a purely personal choice or are there universal characteristics of software that can make code a joy to work with? Daniel has been thinking about this for a long time, especially since he poked a stick at the SOLID principles for fun a few years ago and people came after him with pitchforks.
Daniel Terhorst-North uses his deep technical and operational knowledge to help business and technology leaders to optimise digital product organisations. He puts people first and finds simple, pragmatic solutions to business and technical problems, often using lean and agile techniques. With thirty years of experience in IT, Daniel is a frequent speaker at technology and business conferences worldwide. The originator of Behaviour-Driven Development (BDD) and Deliberate Discovery, Daniel has published feature articles in numerous software and business publications, and contributed to The RSpec Book: Behaviour Driven Development with RSpec, Cucumber, and Friends and 97 Things Every Programmer Should Know: Collective Wisdom from the Experts. He occasionally blogs at dannorth.net/blog.
Umweltverträglichkeit von Software und von Cloud-Dienstleistungen auf dem Prüfstand
Marina Köhn (Umweltbundesamt)
Bisher gilt die gesetzliche Mindesteffizienz nur für Hardware. Aber auch die Software hat Einfluss auf die Begrenzung der Nutzungsdauer oder den gestiegenen Energieverbrauch. Es ist Zeit, dass Anforderungen an die Effizienz der Verarbeitung, Speicherung & Übertragung der Daten auch für Software gestellt werden. Wie kann man die Umweltverträglichkeit von Software erkennen & messen? Welche Umweltlasten entstehen durch Cloud-Dienstleistungen (s. z.B. Video-Konferenzen oder Streaming)? Der Vortrag wird unter anderem diese Fragen beantworten
Marina Köhn ist Informatikerin und seit 1992 im Umweltbundesamt wissenschaftlich tätig. Ihre Arbeitsschwerpunkte bilden umweltbezogene Systemvergleiche, insbesondere im Aktionsfeld Informations- und Kommunikationstechnik (IKT). Aus dieser Arbeit heraus sind Forschungsprojekte entstanden, die die Potenziale der Ressourceninanspruchnahmen in der IKT ermitteln und Handlungsalternativen zu ihrer Aktivierung entwerfen. Mit den Fragen rund um das Thema Green-IT beschäftigt Sie sich seit über 20 Jahren. Im Rahmen dieser Tätigkeit sind die Blauen Engel für die Produktgruppen Rechenzentren, Server und Speicher und Software entstanden und neue Berechnungsmethoden, mit der die Energie- und Ressourceneffizienz von Rechenzentren, Cloud-Diensten und Software gemessen werden kann. Darüber hinaus steht Sie für die Green-IT-Initiative des Bundes und deren zentrale Geschäftsstelle aktiv zur Verfügung und berät bei der Umsetzung von Maßnahmen.