Keynotes
How To Be Human In The Age Of The Machine
Dr. Hannah Fry
Associate Professor in the Mathematics of Cities, UCL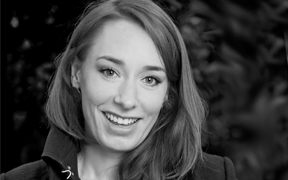 Would you trust an algorithm to send someone to jail? Or to diagnose someone with cancer? How about an algorithm that analysed your friendships to calculate if you were reliable enough to take out a loan?
In this talk, we'll go on a tour of the good, the bad and the downright ugly of the algorithms that surround us. We'll examine whether we should rely on algorithms to know what's best, and ask if we can trust them over our own judgement. We'll lift the lid on their inner workings, demonstrate their power, expose their limitations, and examine whether they really are an improvement on the humans they are replacing.
Dr Hannah Fry is an Associate Professor in the Mathematics of Cities at the Centre for Advanced Spatial Analysis at UCL where she studies patterns in human behaviour. Her research applies to a wide range of social problems and questions, from shopping and transport to urban crime, riots and terrorism.

Her critically acclaimed BBC documentaries include Horizon: Diagnosis on Demand? The Computer Will See You Now, Britain's Greatest Invention, City in the Sky (BBC Two), Magic Numbers: Hannah Fry's Mysterious World of Maths, The Joy of Winning, The Joy of Data, Contagion! The BBC Four Pandemic and Calculating Ada (BBC Four). She also co-presents The Curious Cases of Rutherford and Fry (BBC Radio 4) and The Maths of Life with Lauren Laverne (BBC Radio 6).

Hannah is the author of Hello World , The Indisputable Existence of Santa Claus: The Mathematics of Christmas and The Mathematics of Love: Patterns, Proofs, and the Search for the Ultimate Equation.


From Flying Cars to Humans on Mars - The Future of Transportation
Dr. Anita Sengupta
Associate Professor of Astronautics and Space Technology, University of Southern California & Chief Product Officer and Co-Founder, Airspace Experience Technologies (ASX)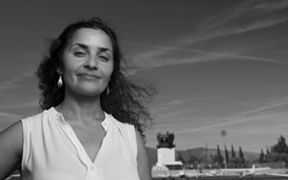 In the global marketplace that transfers knowledge at the speed of light, we have a massive time delay that is modern transportation methods. We each spend up to 30% of our lives commuting on congested freeways, airports, and train stations. We put green-house gases into the atmosphere and change our climate with global consequences to health, habitat loss, and our economic future. On the cargo front this results in lost revenue, productivity, with no clear path to address the growing demands of the global market place. What if we could disrupt transportation, an aging and non-agile industry which has not seen a new mode in over 100 years. By introducing game changing technologies we can increase capacity, enhance energy efficiency, and shrink our carbon foot print.
Dr. Sengupta will discuss how space-age tech coupled to the VC funded innovation environment are enabling the revolution in green transportation. She will share her real-world engineering projects from her work developing the world's first hyperloop in Las Vegas Nevada, to autonomous VTOL air taxis her new company is designing in Detroit Michigan, to her research on entry systems that will land the first humans on Mars.
Dr. Sengupta is an aerospace engineer, rocket scientist, and veteran of the space program who has developed technologies that have enabled the exploration of Mars, asteroids, and deep space for 20 years. Her career began with the launch of vehicles and communication satellites at Boeing Space and Communications. She then worked for NASA for 16 years where her engineering projects included her PhD research on developing the ion propulsion system for the Dawn Mission (currently in the main asteroid belt), the supersonic parachute that landed the Curiosity rover on Mars, and the Cold Atom Laboratory an atomic physics facility now on board the International Space Station.
After leaving NASA she led the development of the hyperloop as Senior Vice President of engineering systems at Virgin Hyperloop, a technology that can enable ground-based travel in excess of airline speed. In 2019 she became a co-founder and chief product officer of Airspace Experience Technologies, or ASX (asx.us), located in Detroit Michigan, which is leading the development of a hybrid-electric, vertical takeoff and landing urban aerial mobility system. She and her team hope to use the system to revolutionize urban transit. As an engineering savvy executive and pilot, she is now leading the mobility solutions for smart cities by eliminating congestion and reducing the carbon footprint of air travel.
Dr. Sengupta received her MS and PhD in Aerospace Engineering from the University of Southern California, where she is also a Research Associate Professor of Astronautics and Space Technology specializing in interplanetary entry system and green transportation technology. In her spare time she is an avid pilot, motorcyclist, scuba diver, snowboarder, hiker, long distance runner, and Sci-Fi fan.