Tracks of OOP 2021
An independent advisory board selects the lectures with reviewers after thorough examination and decides which speakers and topics are to be included in the program of the OOP: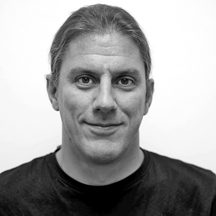 Back To Architecture
Eberhard Wolff
Software architecture is one of the fundamental concepts for the implementation of complex software projects. This track not only looks at new concepts in architecture but also at basic approaches to meet the various challenges and work successfully on many different projects. Thus, it spans the arc from the past to the future and from theory to practice.
Keeping this in mind we are discussing the following topics:
- Architecture Fundamentals
- Agile Architecture
- Microservices & Beyond
- Structured Monoliths
- Events
- Cloud-native
- Serverless
- Self-contained Systems
Business Agility
Marc Bless
Business Agility Back to the Future - this track jumps back to the early years of the agile movement to remember the foundation: principles and values. It jumps forward to the future to envision how the ideal world of Business Agility will look like in 30 years. And it finally looks at the present providing joint answers of the future and the past: practices that work, experiences and outcomes of experiments, and possible next steps on our journey of succeeding with Business Agility.
Keywords:
- principles and values from the past
- Business Agility vision from the Future
- next steps in the present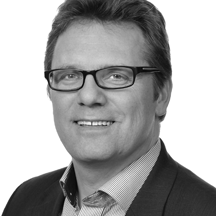 C++ and Programming of Embedded Systems
Nicolai Josuttis
Due to its focus on good performance C++ became the main programming language for performance-critical and embedded systems. Especially embedded systems need both aspects of performance, speed and low memory. But the raising complexity of software in general and embedded systems also requires more and more focus on correctness, safety, and maintainability (autonomous driving cars need good performance to react but the reaction has to be correct).
This track covers all these aspects: C++ (specially the new versions C++17 and C++20), alternatives to C++ to program embedded systems, and general aspects of programming embedded systems.
Keywords: C++, Embedded Systems, Programming, Performance
Design Erosion & Learning from Failure
Michael Stal
No software architect is capable of always making the right decisions, in particular not under time pressure. Requirements and business models keep changing, technologies keep evolving and appearing, knowledge is increasing throughout the lifecycle. Hence, learning from failure becomes an important skill in the architect's toolbox. Architects must answer an important question in this context: How should they successfully deal with design erosion, wrong decisions, complexity, or debt?
This software architecture track at OOP 2021 is ought to provide possible answers to this question.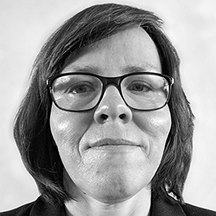 DevOps and Continuous Everything
Dorthe Luebbert
In the eleventh year of the DevOps movement, we are seeing a large variety of tools becoming more and more mature and advanced. Exciting new approaches such as the use of artificial intelligence or DevSecOps are being added - in some companies. Others, especially large organizations with many legacy projects, strict regulations, or rigid ITIL implementations, still find it difficult to go beyond the very first steps and implement also the necessary organizational and cultural changes. In addition to the technical aspects, this track will therefore focus in particular on the cultural challenges and solutions in the area of DevOps.
Topics include:
- Cultural Transformation / Overcoming the silos
- DevOps in legacy projects
- DevOps in regulated environments
- Continuous Integration/Delivery/Deployment
- Site Reliability Engineering
- Infrastructure as Code
- Containerization & Orchestration
- AI/Machine learning for Ops
- DevSecOps & Automated Security
Diversity & Inclusion
Susanne Mühlbauer & Silke Foth
Diversity means to sit at the same table – inclusion means to speak up and be heard at this table. Diversity has been proven to lead to inventiveness and variety, better decision-making and problem-solving in a complex environment as well as to higher productivity. So, diversity is a strategic success factor and quality characteristic for companies and employees.
Though, without inclusion these effects will not be reached. Is diversity a marketing instrument or practiced in reality? Real participation or still side table? In this sense we are exploring insights in the reality of big companies.
For this track we are looking for case studies, successful strategies and concepts, lessons learned, road blocks, studies, …
Domain-Driven Design Moving Forward
Carola Lilienthal
Domain-Driven Design is a methodology for the whole software development process. In this newly founded OOP-track we will explore the roots of DDD and the various add-ons that have been created in the last 15 years since DDD is on the market. Eric Evans, the founder of DDD, announced that DDD is no dogma but should be enhanced by its users. Let us explore how the DDD community is tackling this challenge!
Invited Topics:
- Software architecture and design within and across bounded contexts
- Collaborative Modeling with domain experts and development teams
- Context Mapping and strategic design for large domains
- Frontend Development with distributed bounded contexts
- Dividing and updating of bounded context specific databases
- Improving legacy with domain-driven design
- Agile development and team organization in the light of DDD
Fusion: IT-Future-Society
Johannes Mainusch
We just had to make a major jump into digitalization and became a more virtual society. But what is the future behind this future? This track is looking for weird, personal and possibly not quite fitting lectures; With topics that inspire listeners to think in new directions. Contributions that connect technology and us as humans and future society.
Keywords marking this connection are: art, communication, people, from I to we, trust, carbon dioxide, wealth, global intelligence, enterprises, hope, ...
Modern Enterprise Architecture
Stefan Tilkov
"Enterprise Architecture" has acquired a bad reputation: Diagrams nobody ever looks at, over-complicated plans for long-term application landscape changes, little acceptance with those who believe they are the ones doing the actual work. But does it have to be this frustrating? In this track we will show how things can be done differently. We will look at modern, company-wide architecture approaches and how they can create meaningful impact for state-of-the-art digital organizations.
Topics include:
- Modernization
- Cloud Transformation
- Portfolio Management
- Digitalization
- Company-wide Integration
- API Management
- SaaS/PaaS/IaaS at enterprise level
Product Discovery, Customer Centricity & RE
Susanne Mühlbauer
Although we have to cope every day with new situations, we can absolutely rely on one thing: the experiences and capabilities we acquired in the past. We can still make use of them, maybe in a slightly different and more creative way. Looking back and into the future helps us to combine proven and new methods and concepts and apply them with curiosity and an eagerness to experiment.
Thus, in this track we will synthesize the latest ideas, experiences, and concepts in Product Discovery, Innovation and Customer Centricity with established craftsmanship in requirements engineering and business analysis.
We are looking for contributions regarding these topics:
- Design Thinking and Lean Startup
- UX/UI/ Customer Centricity
- Digital Design
- Prototyping and Experiments
- Product-Discovery and Product-Design
- Innovation and Business Model Generation
- Requirements Engineering and Business Analysis
Social Integration
Olaf Lewitz
Back to the future - a challenge for technology as well as our social skills :-) Relationships connect our past to our future - they are the only thing we can rely on in times where everything changes. That's how we evolved this way! Unfortunately, as engineers, we have a tendency to nurture our relationships less than other systems we work on. Integration, in the words of neurobiologist Dan Siegel, means "honoring differences and promoting linkages". As engineers we've applied this successfully to systems and software … making it automatic and continuous. Now we want to focus on integrating social and technical systems, our organizations with our customers, or our business with our IT… What will all of this make possible?
In this track we're looking for sessions which enable something new by integrating different aspects of our software-creating systems. We want to combine our expertise in the domains of people, process, and product and bring ideas together in new and inspiring ways, such as:

- Integrating human behavior and software use
- Integrating organization and software design (Conway's law applied)
- Integrating People/Process, Product/Process, People/Process
- Integrating User/Customer/Business/IT/… - integrating silos in minds, organizational structures and software.
Testing & Quality
Peter Zimmerer
Effective and efficient software and system development requires superior test approaches in place and a strong commitment to quality. To determine the right mix of test methods and quality measures is no easy task in real project life due to increasing demand for reliability of systems, cost efficiency, and market needs on speed, flexibility, and sustainability.
Therefore, this track provides practical guidance how to address these challenges in the area of testing and quality and presents professional testing as a lever to shape the future. Experts from different domains present key learnings from the past as well as new directions in the field, explain approved strategies and practices, and share valuable project experiences how to make it happen. Sample topics (but not limited to):
- New directions in testing and test strategies ready to shape the future
- Testing wisdoms – what did we learn from the past and what did we forget?
- Flexible test automation and test architectures as enablers for new directions
- Digitalization of testing: cloud testing, mobile testing, big data testing, IoT testing, AI testing
- Continuous Testing @ DevOps
- Testing of systems with artificial intelligence (AI) and machine learning
- Testing non-functional requirements
- Effectiveness, efficiency, and sustainability of innovative test approaches
- Defect prevention by innovative testing
Of particular interest are case studies, success stories, innovations, and practical lessons that attendees will be able to apply in their projects.