Please note:
On this site, there is only displayed the English speaking sessions of the OOP 2021 Digital. You can find all conference sessions, including the German speaking ones, here.
Track: Fusion: IT-Future-Society
Sort by Tracks
Sort by Themes
Alle ausklappen
, (Wednesday, 10.February 2021)
How to Train Your Programmer
How to Train Your Programmer
Are the skills we apply as software developers of general value? Is our activity the collaborative exploration of creative spaces or the solitary application of mathematical techniques? This talk explores what programming can be, and what that means for teaching. Specifically, the prevalent approaches to teaching don't work, with disastrous effects for both inclusion and software quality. What does work is quite surprising. This talk gives a perspective on teaching from over 30 years of experience in schools, university, and industry.
Target Audience: Anyone
Prerequisites: None
Level: Basic
Extended Abstract:
In the past, we've been practicing software development mainly as tinkering, and teaching it as such through examples, and this has mostly been a failure. If the software of the future and its impact on society is to be better than the depressing present, fundamental changes are necessary. The common approach to teaching, example-based teaching, expects knowledge about what we do to propagate via mental osmosis. It doesn't work, and, worse, communicates the wrong things. As software people, we have great potential to demonstrate the value of thorough listening, deep analysis, self-criticism, attention to detail, and systematic abstraction. Moreover, we can show how astounding creativity grows from these tenets. This talk will report on experience from 30 years of teaching software development to people of all ilks, and show you how to apply them to your co-workers, students, children, and maybe even yourself.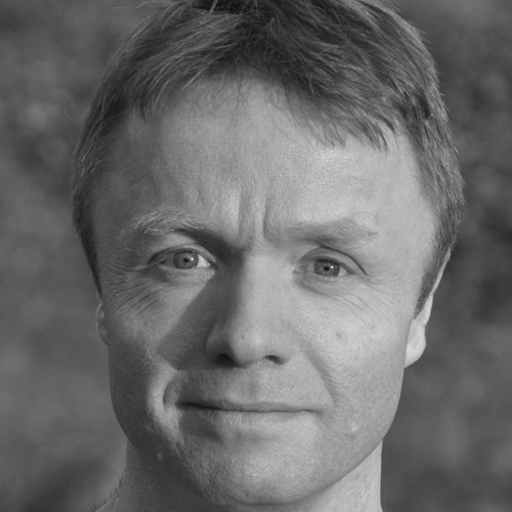 Dr. Michael Sperber ist Geschäftsführer der Active Group GmbH. Er ist international anerkannter Experte für funktionale Programmierung und hatzahlreiche Fachartikel und Bücher zum Thema verfasst. Michael Sperber ist Mitbegründer des Blogs funktionale-programmierung.de und Mitorganisator der Entwicklerkonferenz BOB. Außerdem ist er einer der primären Autoren des iSAQB-Advanced-Curriculums 'Funktionale Software-Architektur'.
Michael Sperber
Vortrag Teilen
D.A.R.E. More, F.E.A.R. Less - How Journaling Puts Leadership in ACTion
D.A.R.E. More, F.E.A.R. Less - How Journaling Puts Leadership in ACTion
"How is a diary connected with leadership?" and "how can this change our future?" you might be wondering.

In this session you will get some answers. You will benefit from my extensive experience with (business) journaling. And you will be introduced to psychological science that makes written self-reflection so powerful.

So...

- You want live up to YOUR values?

- You want to change habits in your life's "departments"?

- You want to harvest outstanding outcomes - at work and beyond?

YES?

Then join and get ready for leadership in ACTion!

Target Audience: Developers, Architects, System Engineers, Managers of all kind, human beings ;-)
Prerequisites: Curiosity and openness for new ways of thinking
Level: Basic

Extended Abstract:
During my career in IT and people development I had several turning points where I either was made to use journaling techniques or experimented with them myself to successfully tackle the next challenge.

Over the years some turning points "beyond business" in life followed. Also I got serious scientific foundations in my psychological studies. Having both - the science and my experience - I started reflecting why those 'written self-reflection' techniques are so powerful and – at the same time – they are still quite rarely used in the business context.

This session is suitable for all humans: curious journaling newcomers as well as seasoned written-reflection experts as I'll share my story, more than 10 years of experience and actionable tips and techniques.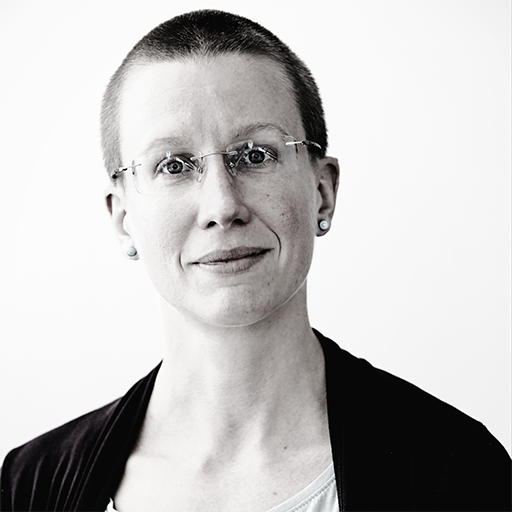 Cosima Laube is an experienced independent coach, consultant and trainer with a proven track record in a variety of industries (automotive, finance & banking, healthcare, travel & tourism).

Having a strong background as developer and people lead in software engineering, over the last 9 years, Cosima enhanced her portfolio with solid coaching skills and BSc studies focused on I/O and Health Psychology.
Cosima Laube
Vortrag Teilen